We have SO many new classes on the calendar for September!

Whether you are just beginning your sewing journey or have a ton of projects under your belt, I guarantee we have some fun options for you.

We hope to see you soon at one (or more!) of these great classes.



---
Inside Out Mats




Wednesday, Sep. 6




1pm - 4pm



Once you learn how to make these easy mats, you will want to make some for every season!

Get experience working with fusible foam or fleece, rotary cutting, and "stitch in the ditch" quilting. The self-binding technique you'll use will have them finished quickly and easily.

Class fee $35


---
Time to announce the next Pop-Up Class!
Gadget Cushion




This gadget rest / pin cushion will hold your phone either vertical or horizontal so you can see who's calling. Keep your hands on your machine and keep on sewing!



This class is offered at two different times on Thursday, September 7th.
3:30pm - 4:30pm OR 5:30pm - 6:30pm

Class fee of $25 includes everything to make one gadget cushion:
- Pattern -
- Fabric -
- Fusible -
- Even use our sewing machine and thread! -


---
Beginning Quilting

Learn quilting techniques with this beginner's quilting class. You will learn how to quickly and accurately use a rotary cutter, piece strips together with a quarter inch seam, square up blocks, and add borders to your quilt top.

At the end of class you will have a completed quilt top. This class takes place over 4 sessions.

4 Mondays: Sep. 11, 18, 25 and Oct. 2


Session 1 meets 10:30am - 1:30pm




Sessions 2-4 meet 10:30am - 12:30pm



Class fee $60


---
Beginning Sewing




Tuesday, Sep. 12




10:30am - 12:30pm



This is a perfect class for someone brand new to sewing or who wants to try it out before deciding on the right sewing machine.

We will provide you with a classroom machine as well as a kit with everything you need to complete this simple tote bag.

Class fee $45 (reduced price)


---
Riviera Handbag


If you've tried your hand at simple tote bags and are looking for another bag project - this could be the class for you!

Learn how to insert zippers, box pleats, and inside and outside pockets. It isn't as hard as it sounds!

This class meets three times and has a morning and evening option.



3 Thursdays: Sep. 14 & 21, Oct. 12


Either 10:30am - 12:30pm OR 5:30pm - 7:30pm

Class fee $45


---
Basket Weave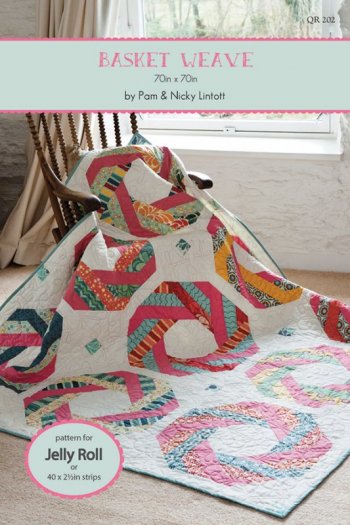 3 Saturdays - Sep. 16, 23, 30
Session 1: 10am - 1pm
Sessions 2-3: 10am - 12pm
This quilt uses one jelly roll, plus your choice of a background fabric and accent fabric. It's so easy to get a great color combination!

You will also need a special ruler for this project: Creative Grids Flying Geese 45/90 Degree Triangle Ruler (these will be available in store).

Class fee $60
---
Learn to Quilt Your Project
Saturday, Sep. 16
1pm - 4pm
You will learn different techniques for quilting together your quilt top, batting, and backing. You will work with a 22-inch square sample piece - we will not create an actual project in this class.
Class fee $35
---
Serger Club: Composition Notebook Cover
Sunday, Sep. 17
11am - 2pm
Make this trendy, handy notebook cover with your serger! We'll show you how to add various hardware to give your finished project some unique bling.
Class fee $30
---
Bag Ladies Present... Strap and Zipper Ends
Wednesday, Sep. 20
6pm - 7pm
Join us for the second round of our NEW monthly class all about bag-making techniques, tips, and tools!

For September, Lisa & Denise will teach you how they finish off their bags with perfect zippers every time. Whether you're installing your zipper on your sewing machine, serger, or even in your embroidery hoop, they'll have you covered.

Class fee (demo only) $10