Looking for a fast and easy project?
Keep an eye out for our
NEW Pop-Up Pods Classes!



We will be holding spontaneous, "pop-up" classes for you to make a Pods project. Each Pods package contains pre-cut fabric and a pattern to complete a project.


We provide EVERYTHING for the class


- even the thread and a machine to sew on!





All you need to do is show up, sew, and have fun!




Watch out for an email announcing the date of our first pop-up class...
(Each class is limited to 5 people, so you'll need to sign up quickly!)



---
Looking for more classes?
We have some great, new classes coming up!
Take a look and call us ASAP to register.
Class fee is required at time of registration to save your spot.
---
Dandy Days Quilt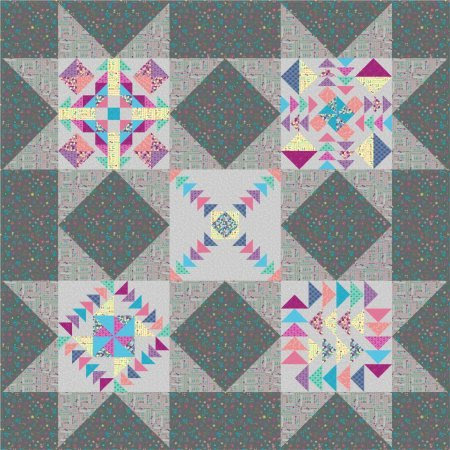 You can choose to create your quilt with a dark background (above) or light background (below).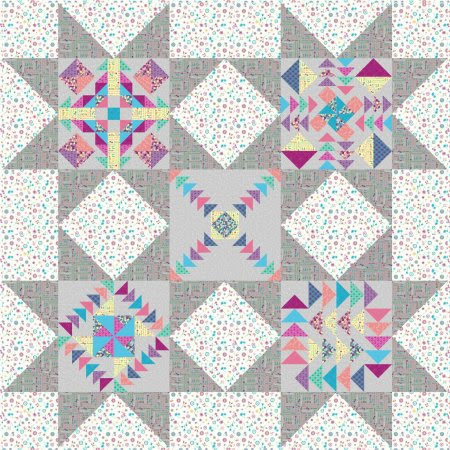 This class meets 6 times on Saturday mornings, from

10:30am - 12:30pm

.
June 17
July 15
July 29
August 5
August 26
September 16
Finished size of quilt is 97.5" by 97.5"
$80 covers all sessions of class / Fabric kit $35 per session
---
Farm Girl Vintage Quilt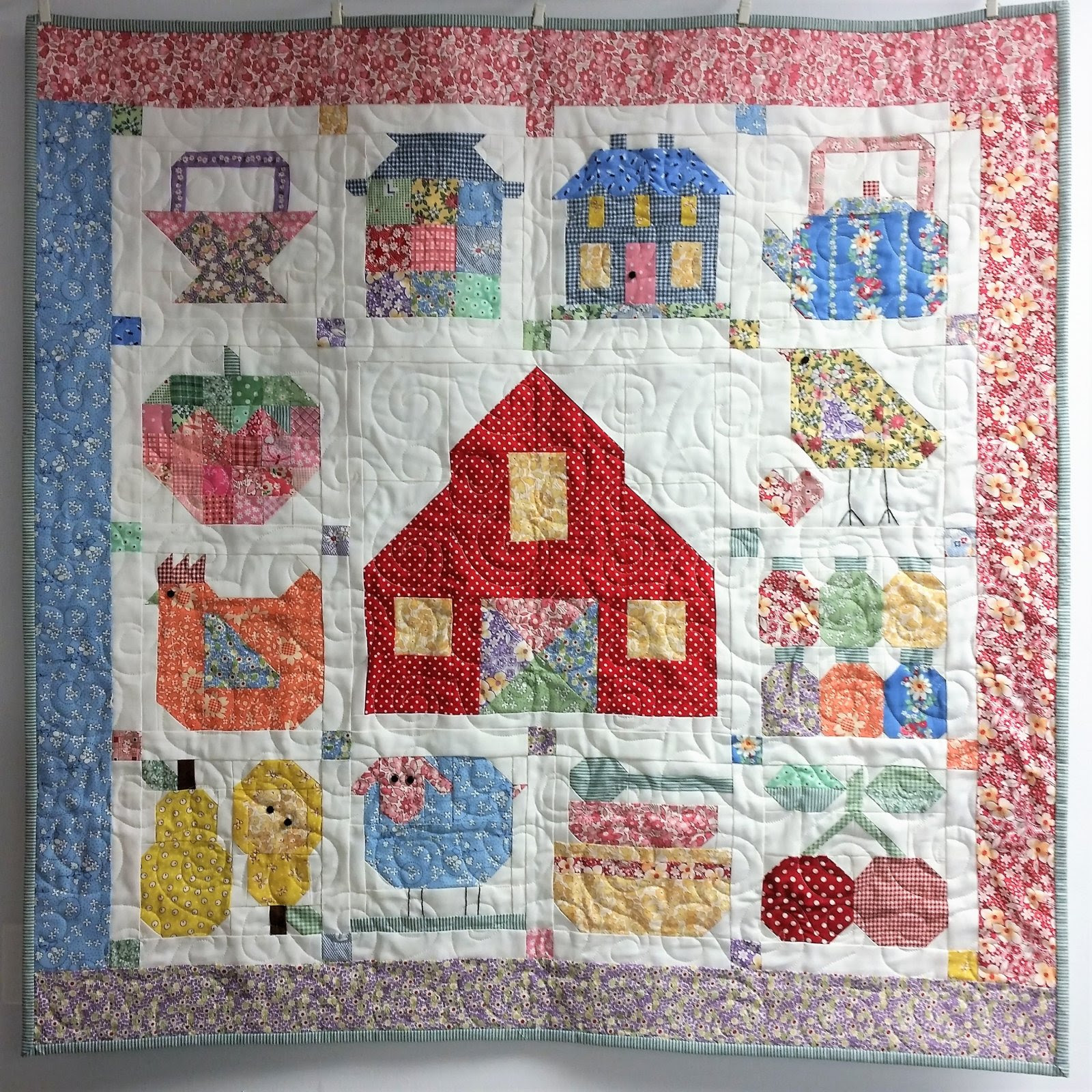 Meets 3 Saturdays
June 10
:

10:30am - 12:30pm
July 8
:

1:30pm - 3:30pm
August 19
:

10:30am - 12:30pm
Create vintage, rustic quilt blocks using the Farm Girl Vintage book by Lori Holt of Bee in my Bonnet. This collection is full of country charm and sure to lead to many unique quilts!

Class fee $45
---
Modern Gored Skirt with Rivets
2 Thursdays:

June 15 & 29
1pm - 3pm
Make this fun, summery skirt in any of our cotton fabrics - all on your sewing machine.
Class fee $35
---
Fold n' Stitch Leaf Table Topper
2 Mondays:

June 12 & 19
1:30pm - 3:30pm
This pattern uses pre-cut, fusible Bosal leaves (sold separately in our store) and will add interesting dimension to your table. Finished size is approximately 17 inches in diameter.
Class fee $35
---
Double Dip Quilt
3 Tuesdays:

June 13 & 27

,

July 11
1:30pm - 4:30pm
Take a double dip with the 60° Double-Strip Ruler from Creative Grids or use the template included in the pattern to make this beautiful quilt. Made using 2 1/2" strips. (No Y-seams are needed.)

Class fee $60

A fabric kit is available. Colors of kit shown in photo below.


---
Cora the Owl
Meets 3 Saturdays from 1:30pm - 4:30pm
July 22
August 5
August 26
Come join this fun journey of color and texture! Using a collage technique, you will layer small pieces of fabric together to create the completed image.
Your instructor will guide you through the detailed pattern and help you finalize your design before you fuse your pieces.
Bring your creativity and your scrap fabric!
Class fee $45
---
EZ Breezy Quilt-as-you-go Table Runner
2 Fridays:

July 14 & 21
1:30pm - 4:30pm
A perfect project for all those large scale prints you've collected! While creating this decorative table runner, you will be quilting it as you go.

This project will take place over 2 class sessions, and the finished table runner will be 15 x 47 inches. (We will not make the place mats in class.)
Class fee $45
---
Beginning Quilting
Wednesday Series
June 7
:

10:30am - 1:30pm
June 14
:

10:30am - 12:30pm
June 21
:

10:30am - 12:30pm
Saturday Series
July 1
:

10:30am - 1:30pm
July 8
:

1:30pm - 3:30pm
July 22
:

10:30am - 12:30pm





A NEW pattern for our Beginning Quilting class!
Learn the basics of quilting as you create a split rail fence quilt. You will learn how to properly use a rotary cutter and quilt rulers, get an accurate 1/4" seam, square up blocks, and add borders.

You will create a quilt TOP in this class (other classes available for quilting techniques and binding).
Class fee $45